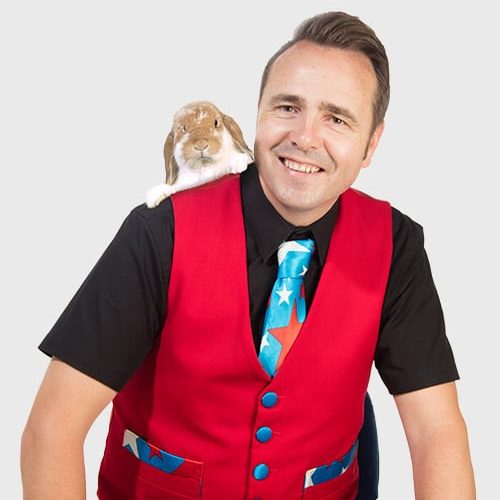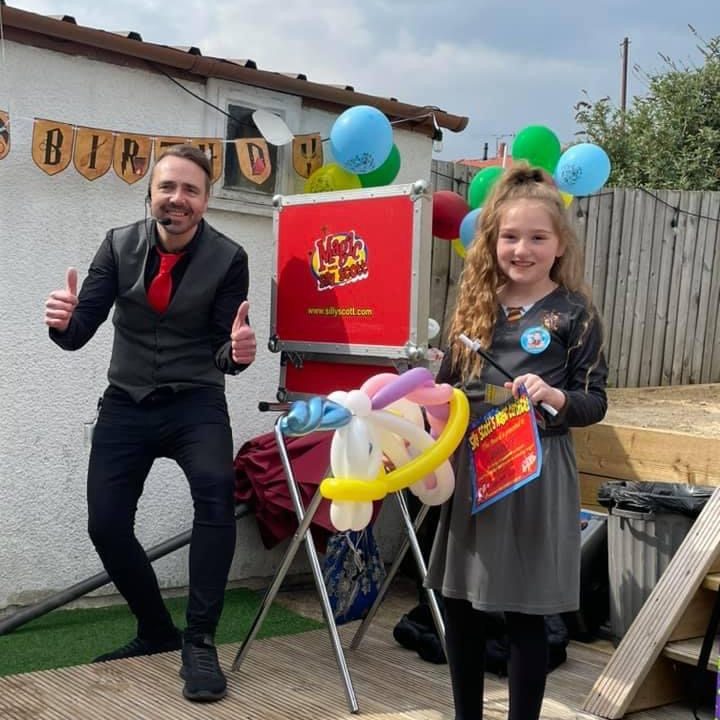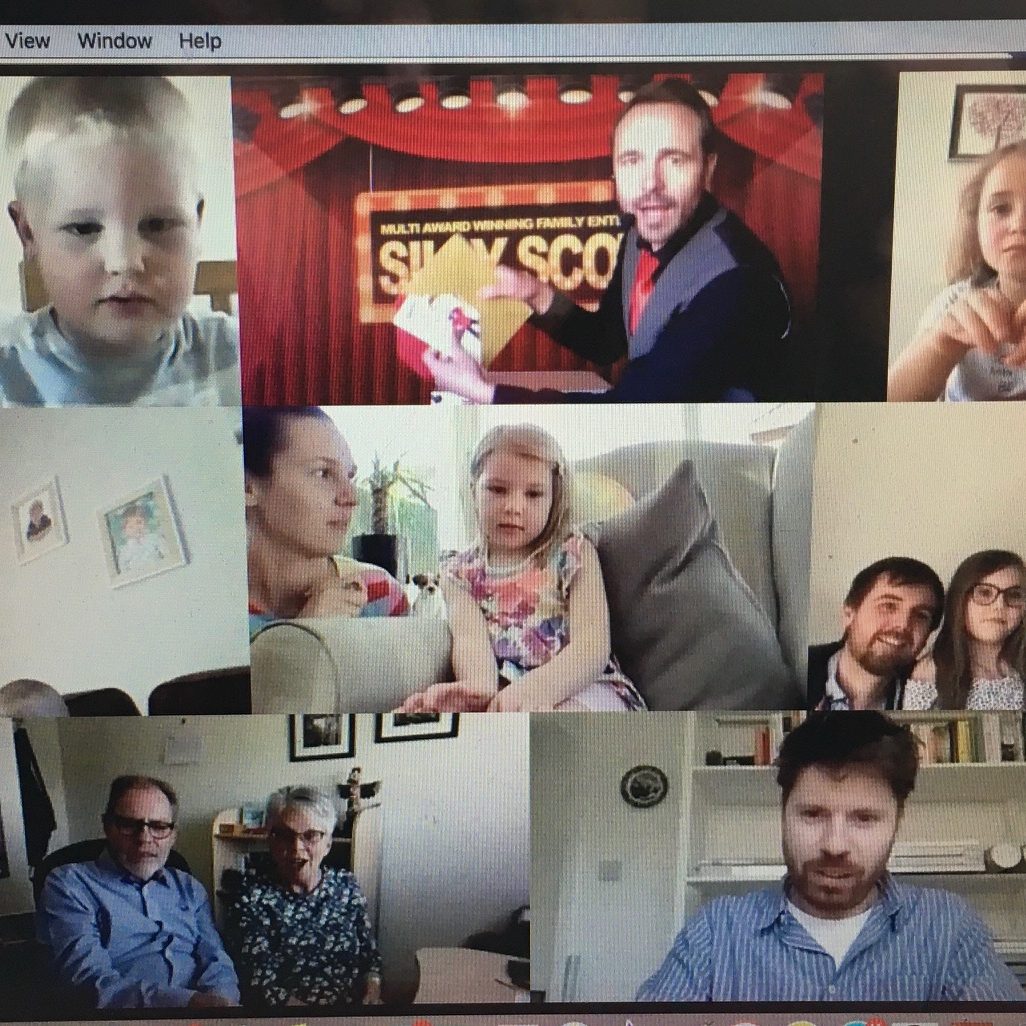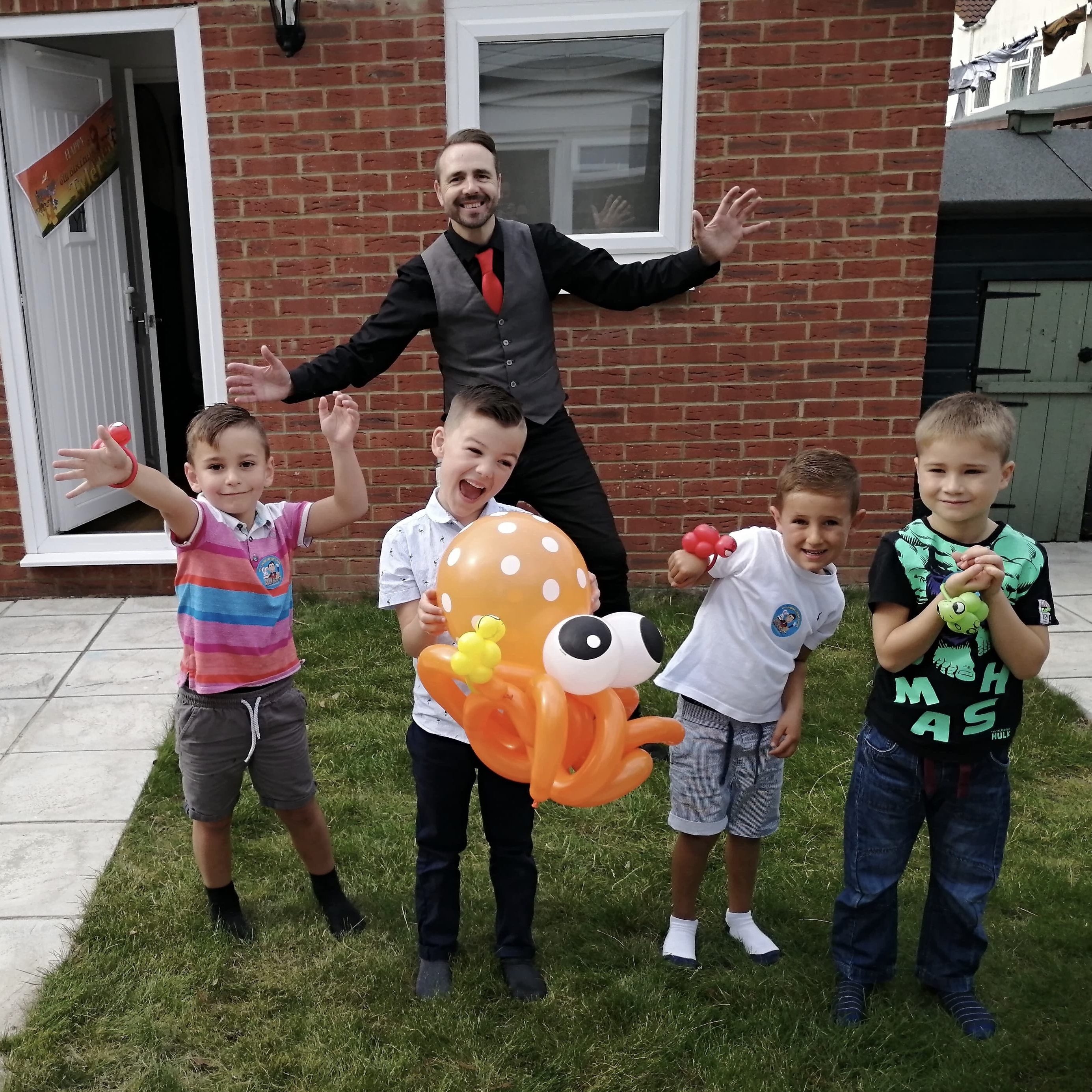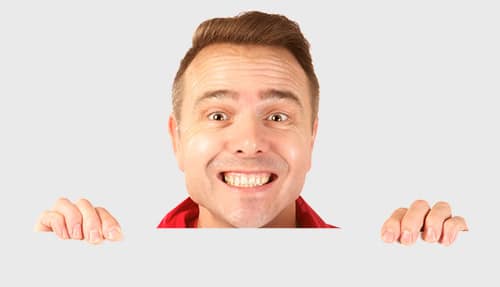 About Me Silly Scott
Silly Scott has been a full time professional children's entertainer Portsmouth since 1994, he found his passion for entertaining working abroad in the mid 90's throughout the holiday resorts, this enabled him to gain valuable experience and develop his skill, style and talent. Once returning back to the UK Scott set his goal of being a children's entertainer in Portsmouth and children's entertainer in Southampton, performing magic shows as a clown called 'Scooter the clown' and would quickly become one of the most popular children's entertainers in Portsmouth and children's entertainers in Southampton.
Scott then teamed up with a local dj and started 'The Magical Disco' performing Disco's, Magic Shows, Games, Face Painting and Balloon Modelling throughout Hampshire and the surrounding counties. Scott's style of entertainment became not just for children and more of a family entertainer and 'Silly Scott' was then born!
He has won numerous awards like Portsmouth Children's Entertainer of the year, Voted Netmum's Best Children's Entertainer Hampshire and has also received a top award at the UK's largest magic convention for one of the best children's entertainers in the UK.
Scott is the first choice as a children's entertainer and family magician for most of the south's local family attractions like Finkley Down Farm in Andover, Longdown Activity Farm in Southampton, Port Solent Kids Club in Portsmouth, Blue Reef Aquarium in Southsea, Fareham Shopping Center in Fareham, West Quay in Southampton and Cascades in Portsmouth, and performs at hundreds of Children's Parties as a Children's Entertainer in Portsmouth, Children's Entertainer Southampton and throughout Hampshire.
Proud member of The Portsmouth & District Magic Circle exclusive magicians club.
2hr STRESS FREE BIRTHDAY PARTIES
This is the MOST POPULAR package, with you only having to book your venue, do the party food and supply the birthday cake then just leave the rest to me!
I completely run the full party with all the music and party games during the first half, then a short break approximately half way through for the party food, toilet and then leading the singing of happy birthday with your cake.
The second half is my fully interactive multi award winning family magic show, being a family show it is just as engaging for the parents as well as the children. Silly Scott makes sure he packs the show full of gags and jokes for the mums & dads so they have just as much fun at the party too!
VIRTUAL INTERACTIVE ONLINE PARTIES
During the current Covid-19 pandemic Portsmouth based children's entertainer Silly Scott offered a virtual children's entertainer experience with a virtual online children's birthday shows via the online video platform ZOOM.
This is STILL available if required, the virtual online birthday party magic show is a fully interactive family magic show performed by a full-time professional virtual children's entertainer that is then streamed live to you and all your party guests straight into the comfort of yours and everyone's own homes with up to 100 of your family and child's friends you wish to invite via the online video conferencing software Zoom. 100% fully safe with end to end encryption software and a secure unique one time randomly generated link and password for your event for everyone to log on and enjoy the celebration!  www.sillyscott.com/virtualparty
GARDEN PARTY PACKAGES
Silly Scott's family garden party packages are the perfect option if you want to hold your party at home.

If you are considering this option please make sure that you can have adequate shade in your garden, for myself, my equipment and the party guests as jumping around/dancing can dehydrate the children extremely quickly and could also cause sun stroke ect. Also make sure there are no other distractions like footballs, play equipment ect so that the party is a huge success! www.sillyscott.com/gardenparty
If you would like more information regarding either the virtual party or garden party packages, just click on one of the direct links above.
Silly Scott 'Multi Award Winning' Children's Entertainer Portsmouth and Southampton
.
"Silly Scott was absolutely amazing!! Very organised and made it a fun day for parents and kids. Everyone loved it and made it a virtually stress free party! Thanks so much. Will recommend you anytime!"
Yolande Birtwistle (Portsmouth)
Magical Parties Magical Memories
Birthday Parties
Birthday parties are a specialty for Portsmouth children's entertainer Silly Scott, he takes control from start to finish taking all the stress out of the birthday party keeping the party guests in the palm of his hand with his Fun. Exciting and Interactive show.
Silly Scott offers three different Birthday Party Packages which include: The FULL 2 Hour 'Stress Free' Package (Most Popular), 1 Hour Mini Party and the 45 minute Magic Show, which is available in and around Hampshire.
Schools and Nurseries
Portsmouth Children's Entertainer Silly Scott provides specially created shows for school's, Pre-Schools and nurseries which are tailored to the age group of the children's key stages.
Over the years he has build up a great rapport with schools in and around the Portsmouth and Southampton area, and throughout Hampshire proving them with a highly praised entertainment by the teachers.
Silly Scott's show is ideal for School Rewards, End of term Celebrations, PTA Events, After School Clubs, Magic Projects, Christmas Parties or anytime entertainment is required within the School, Pre-School or Nursery environment.
Close Up Magic
Portsmouth Magician Scott has a unique style of close up magical entertainment that is a wonderful ice-breaker and a great warm-up for any type of event. Scott performs intimate miracles directly in front of the spectators who are always in oar of his magic!
Scott has performed at many Private Parties in Portsmouth, Corporate Events in Southampton and throughout Hampshire and beyond, his experience guarantees that everyone will be entertained with his warm, friendly and exciting approach to close up magic.
A magician is ideal for entertainment at Private Parties, Weddings, Birthday Parties, Hotels, Restaurants, Corporate Events, Product Launches... in fact any special occasion the list goes on.....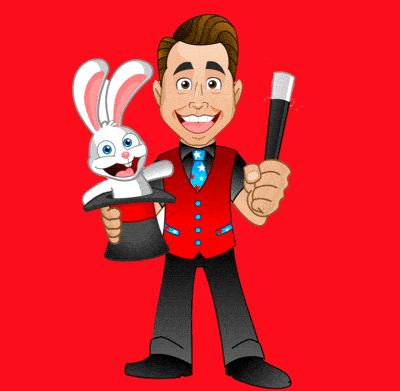 Making your little one's day special
Choosing Silly Scott as the children's entertainer for your child's birthday party, will be one of the best decisions you ever make! As Silly Scott is the most popular children's entertainer Portsmouth and children's entertainer Southampton, due to his unique style of family magic that not only entertains the children but also fully engages and entertains all the grown up's too!!
It doesn't matter whether or not you have your party in your home, garden, other outdoor space or in a hall, Silly Scott's show is adaptable for all performance area's, making him the No 1 children's entertainer in Portsmouth, Southampton and throughout Hampshire.
Silly Scott keeps up with current trends allowing his show is constantly change, so you are always sure to see something a little different every time. As he is VERY passionate about his job, he always gives 110% at every single show to make sure that your child's special day is truly unforgettable for everyone.
The birthday child always star of the show (unless they prefer not to be) and always help Scott magic them a special Birthday Card personalised with their name printed inside, along with their very own personalised magic certificate printed with their name/date of the show. The also receive a super special balloon model and get to keep the exclusive Silly Scott branded magic wand that they have used to do the magic during the show!
So if you are looking for a children's entertainer in Portsmouth, Kids magician in Southampton, Silly Scott is the best children's entertainer in Hampshire to help make your child's birthday party the talk of the playground!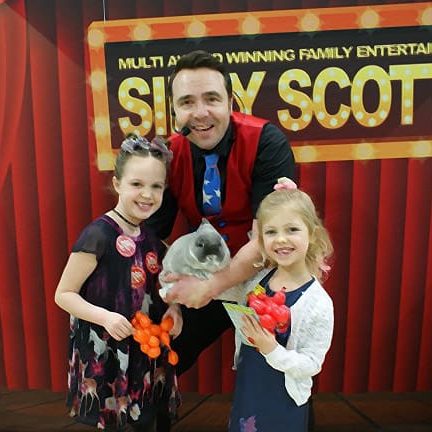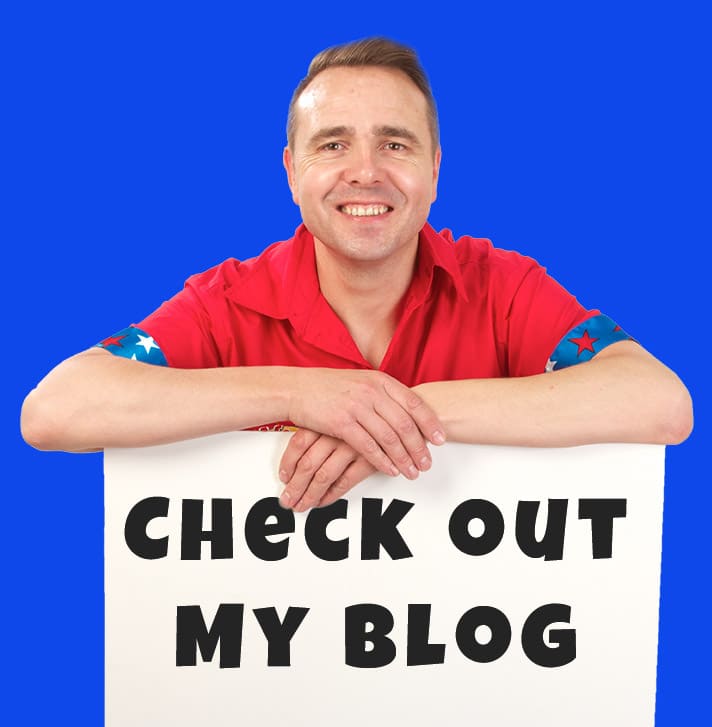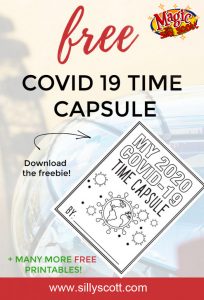 Free Covid-19 time capsule worksheets Click Here to download for FREE   Free Kids Activity Sheet Here is a fabulous idea, and concept for the kids to think about and then reflect on at a later date. There are 11 sheets within the workbook: A moment of history – record ...
Children's Entertainer based in Portsmouth.
As well as Portsmouth, I also cover the surrounding areas as a Children's Entertainer Southampton and Children's Entertainer Magician in Hampshire.
Below are some of the areas I cover