83
Free Covid-19 time capsule worksheets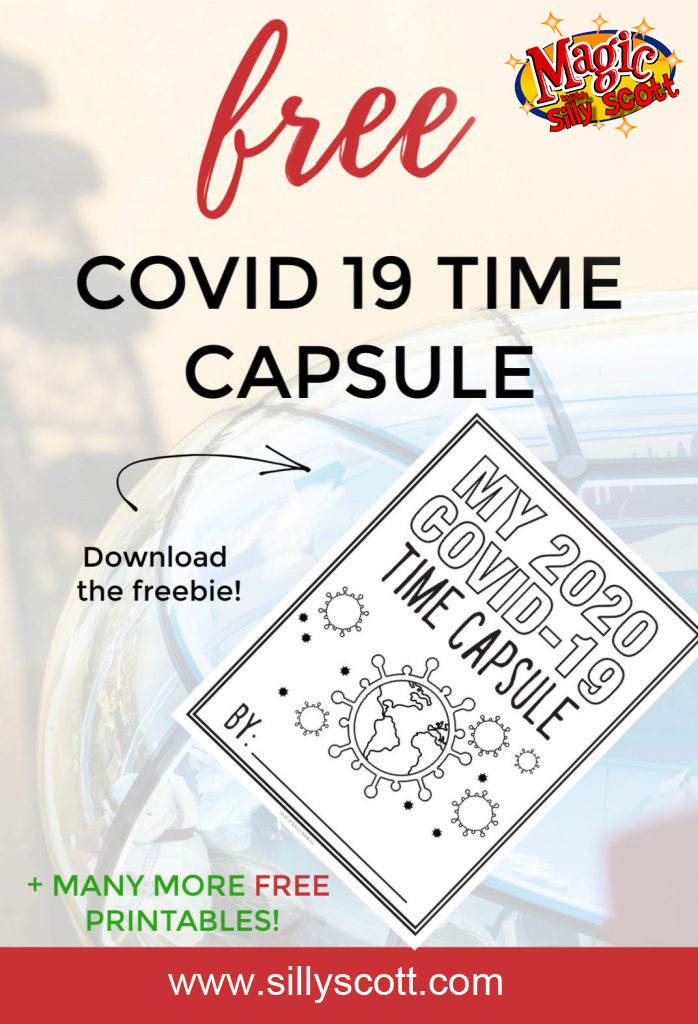 Free Kids Activity Sheet
Here is a fabulous idea, and concept for the kids to think about and then reflect on at a later date.
There are 11 sheets within the workbook:
A moment of history – record some of the details occurring now,

About me page,

How I'm feeling,

Something about your community,

What are you doing to stay busy at home,

Record your handprints,

Special occasions while in Lockdown,

A letter to yourself,

Interview your parents, and finally

A letter FROM your parents.
This is a truly amazing worksheet and we cannot thank Long Creations enough for letting us share it with you all.
There are so many different ways that this will benefit your children:
Helping them to think and articulate how they are feeling at the moment,

Getting them to understand how important this is – that we really are living through history, and actually helping them to record the event,

Getting them to think more positively about their time indoors, and

Chatting to you about how you feel, as parents, as well as being about to write to each other about what it happening.
The worksheets also give children, and parents the chance to reflect on the wider community as well – and how they are being affected. In many cases, such as in #clapforcarers in the UK , #protectthenhs #stayhome #savelives there have been some wonderful and uplifting stories about how community had changed for the better.
In the meantime, here are 10 top ways you can have fun with your children and family during the social distancing lockdown.
1- Virtual Family Magic Show
During this lockdown we could all do with cheering up, and Family Entertainer & Magician Silly Scott has a fantastic online interactive family magic show which is suitable for all ages of children and parents too! So if you are looking for a treat for your little one as they have been doing well with their home schooling or you want to bring all your family together in their own houses via the Zoom online conferencing platform and enjoy a funny and clever multi-awarding winning family magic show then Silly Scott's your man, Click Here for more info.
2 – Group Happy Birthday singalong using Zoom or the app Houseparty
Set up a group meeting with zoom and get the guest of honour to sign in last as a little surprise, and sing Happy Birthday together!
3 – Host a Netflix Party!
What is it? It's a google chrome extension you can download to watch Netflix movies and shows together at the same time. So simply download the extension, get all the kiddies together to watch a family film of the birthday child's choice and provide the popcorn! www.netflixparty.com
4 – Order a Takeaway or Sweet Treat
Why not have a takeaway or sweet treat delivered straight to your front door? Order a cakes or takeaway from your local bakery or restaurant. This is a great way to support a local business too.
5 – At home karaoke contest
This is excellent fun and YouTube has a loads to choose from so no need for a Karaoke machine. Take a look here.

6 – Organise a kids gaming party
We don't need to tell you kids love gaming. This is a fun and super easy for them to organise amongst themselves too, depending on their age. There may be a game they can sign into play as a tournament or get a group together and login to zoom to play at the same time.
7 – Indoor treasure hunt
Organise a treasure hunt throughout the house with a toy or treat at the final destination. You can even download clues here, making it even easier to set up.
8- Kids make the rules day
This could be both dangerous and tremendously fun for all the family. Use this one at your own peril!! Hahahahahaha
9 – Sign up to the new Disney+ and have Disney movie marathon
Disney+ is an exciting new platform that brings families all around the best stories from Disney, Pixar, Marvel, Star Wars AND National Geographic. The timing perhaps could not be better for unlimited family entertainment!
10- Host an Interactive Online Birthday Party
Silly Scott one of the UK's favourite Children's Entertainers is on a mission to not let this virus ruin anyone else's fun which is why he has launched an online virtual interactive parties to prevent any more children's birthdays being missed or postponed! Click Here to find out more information
Children's Entertainer Portsmouth Silly Scott is a multi-awarding winning Children's Magician & Family Entertainer covering Portsmouth, Southampton, Fareham, Gosport, Andover, Basingstoke, Winchester, Petersfield, Alton, Chichester, Bognor Regis, Selesey, Totton, Romsey.