COVID-19 SECURE MEASURES
GUIDELINES FOR A COVID SECURE
INSIDE & OUTSIDE PARTY OR EVENT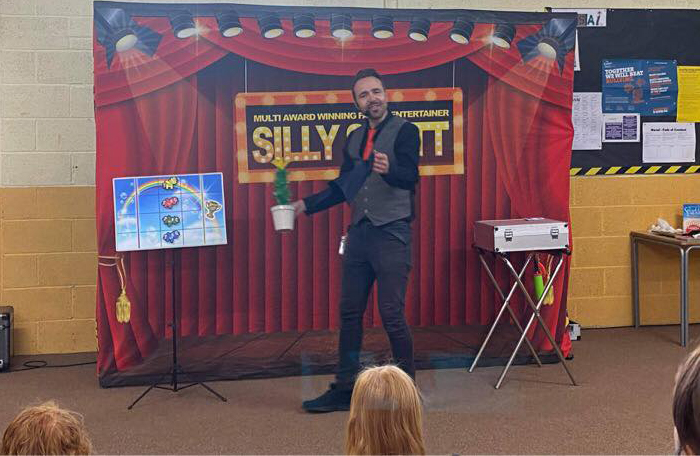 COVID SECURE ✓ MEASURMENTS IN PLACE
During the COVID-19 pandemic Silly Scott has been closely following government guidelines regarding social gatherings and advisory safety measures. 
In conjunction with advice given by entertainment governing bodies, local authorities and insurance companies, Silly Scott has put in place increased hygiene and social distancing measures to insure his shows and parties are Covid secure, enabling you to feel safe and comfortable throughout the party experience.
Silly Scott has simple to follow steps that will automatically be implemented allowing clients to enjoy an easy booking experience, simple party/ event planning process and hassle free running on the day.
Scott aims to answer all concerns over safety prior to the event and enable stress free set up and implementation during the event/ party.
*Please remember, where possible Silly Scott will minimise any extra work required to implement these measures to ensure maximum fun and enjoyment at your event.*
Silly Scott will liaise with the venue to pre-arrange set up, entrance/exit policy & hygiene measures
Hand sanitiser station will be provided and available on entrance for all guests. 

If you decide to have party decorations they must be raised off the floor.

No balloons on the floor to avoid multiple children touching them ect.

If balloons are used for wall/ arch decorations use a pump to inflate them.

Performance seating will be socially distanced at 1m apart for the parents.

Magic line tape will be used to mark the performance area and create a minimum 2 or 3 metre distance from children and to stop children wandering into this space.

Each child will have their own  (sanitised) coloured rubber spot with their name for the duration of the party helping them to social distancing from the other children.

Parents to be responsible for own child's hygiene and social distancing when required.

Limit number of party guests to ensure adequate space at the party venue.

Adults remaining at the party/event must social distance where possible

All parents or adult guests to provide a contact name and number on arrival
MAGIC SHOW & PARTY GAMES
Silly Scott has developed a new show and party package to enable social distancing and increased hygiene measures throughout.
No children will be invited up into the performance space during the magic show, however the show is STILL fully interactive with children being able to get involved and help out in the show from their safe distance seating place. 

When possible children will be given a sanitised rubber mat to sit on to enable social distancing and to help alleviate children from moving around unnecessarily.

Balloon Sculptures will be limited to a large special balloon for the birthday child and smaller wrist wearing balloons for the other children (subject to which package required) Silly Scott will thoroughly sanitise his hands before and after each model and the balloon will be inflated with a sanitised hand pump. 

The Mini Disco/ Party Games elements of party package will include party dances that feature solo dance moves and interactive elements that children can follow on their rubber spot.

The party games will also be solo games and not team challenges.

The party games will not feature items that need to be passed around or include physical contact

If Silly Scott's Magic Wand packs are required as the party favors for the guests, they are packaged using high hygiene levels with all the magic wands/glossy instruction sheets wiped with anti-bacterial wipes and then sealed in their own individual clear cellophane bag.
ADDITIONAL ADVICE & PROCEDURES
To help create a safe and fun environment for your party, the following is advised to ensure proper government guidelines are followed:
All parents must provide a contact name and number if their child attends the party/ event

Any guests or their immediate family experiencing COVID-19 symptoms should be requested not to attend.

If any guests develop symptoms shortly after the party they are requested to inform the party host or the venue immediately.

It is advised that party food should it be provided served in individual named party boxes with a drink bottle containing a sticker to write on each child's name or request each child brings their own packed lunch and drink bottle.

Have one small birthday cake with candles for blowing out (in a space separate to other children) and then have individual cupcakes/fairy cakes for each child to take home if required.

No party blowers or whistles to be given to the children.

All children to wash their hands or use sanitiser immediately after using the toilet.
It is still possible to make your little one's birthday extra special
Following the Governments announcement to allow public venues to reopen for parties up to a maximum of 30 people which includes the entertainer.
I am currently working with most of the local venues, to make sure we both work very closely maintaining high hygiene levels and social distancing throughout the party.
To comply with current government guidelines my performance area with be set 3m apart from the audience, all equipment will sanitized before and after the show, parents seating will be set out at a social distanced 1m apart and children will also have their very own rubber spots assigned to only them thus enabling them to social distance from other children throughout the party too.
I will also not be getting any physical helpers up during the magic show, but fear not the show is still completely fully interactive for all the children and parents, allowing everyone too rest assured as always with Silly Scott's high standards you can once again enjoy live entertainment in a covid safe environment.
Don't forget, online parties and garden parties are STILL available too!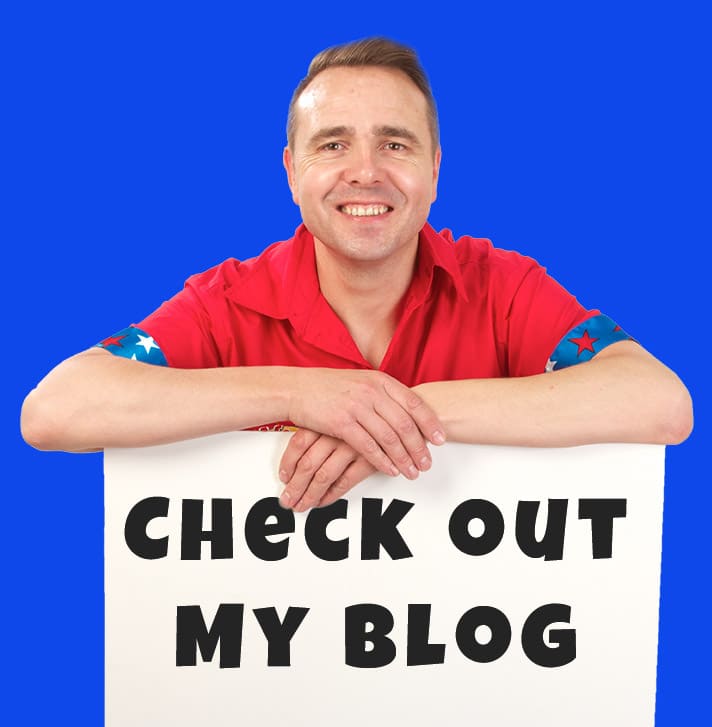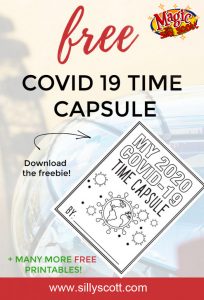 Free Covid-19 time capsule worksheets Click Here to download for FREE   Free Kids Activity Sheet Here is a fabulous idea, and concept for the kids to think about and then reflect on at a later date. There are 11 sheets within the workbook: A moment of history – record ...
Im A childrens entertainer based in Portsmouth.
I cover all surrounding areas, here are some of the areas I cover 
Children's Entertainer Portsmouth
Kids Entertainer Southampton
Kids Magician Winchester
Kids Magic Shows Andover