Children's Entertainer Portsmouth
Silly Scott Blog – Pimple Popper Toy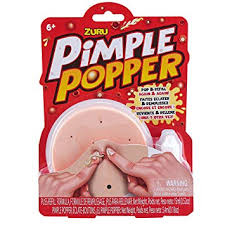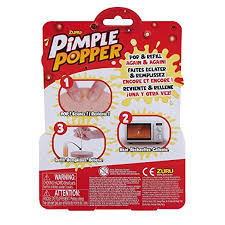 As a Children's Entertainer i know that kids love gross toys like slime, goo, poop emoji squishies, those little 'fart pots' that make a noise when you stick your finger in… with 2 boys I thought I had already seen the yuckiest of these toys, but I was wrong. You can now buy a Pimple Popper Toy. Yep, really. You can get one for £8 in The Entertainer.
•Click here for the Zuru Pimple Popper Toy @ The Entertainer*
This toy lets you squeeze pretend spots until white pus oozes out. Lovely, eh? The description is pretty revolting too:
"Fill the fake skin slab with the pus formula and squeeze away. Pop the pores on the skin-safe silicone and experience the gross delight of pus filled release.
There's no risk of scarring or infecting your own skin, and with a refill bottle of the yellow pus formula, you can pop over and over for as long as you could ever desire."
You're either going to love this toy or hate it, and I have a feeling that plenty of kids are going to want one. I can't wait for my kids to start shouting "Mum, I've run out of pus again!" at me this summer…
Silly Scott Children's Entertainer in Portsmouth & Southampton will also be appearing at many events over the summer holidays too, so make sure you subscribe to his events page on Facebook via the link below: