66
Bing Bunny All Aboard The Toilet Train Book Just £2.74 (was £6.99) @ Amazon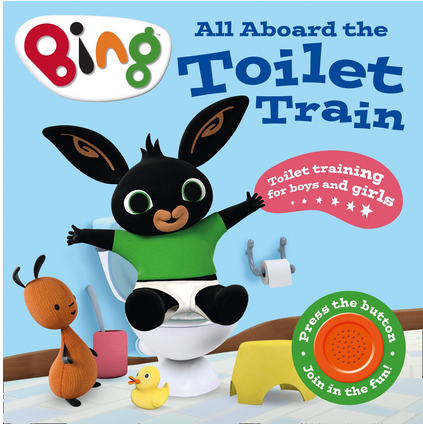 Do you have a little Bing Bunny fan at home? Then you need to snap up this fab bargain from Amazon!
You can get the Bing Bunny 'All Aboard The Toilet Train' board book for just £2.74 instead of £6.99!
•Click here to view the All Aboard The Toilet Train Book @ Amazon*
This is the perfect book if your little Bingster is potty training or about to start. Join Bing on a toilet training adventure in this interactive sound book, it's a great way to encourage little ones to ditch the nappies.
Bing doesn't use his potty anymore – he uses the big toilet, and you can too! It can be scary at first, but with a little practise you'll be catching the Toilet Train in no time.
Press the button to hear the 'choo choo' sound as everyone joins the toilet train!
Snap this bargain up today, it is an awesome price.
Get FREE home delivery when you sign up to Amazon Prime or spend £10 or more on book orders.
Silly Scott Children's Entertainer in Portsmouth & Southampton will also be appearing at many events over the summer holidays too, so make sure you subscribe to his events page on Facebook via the link below: